Vijayanagara and Nayak architecture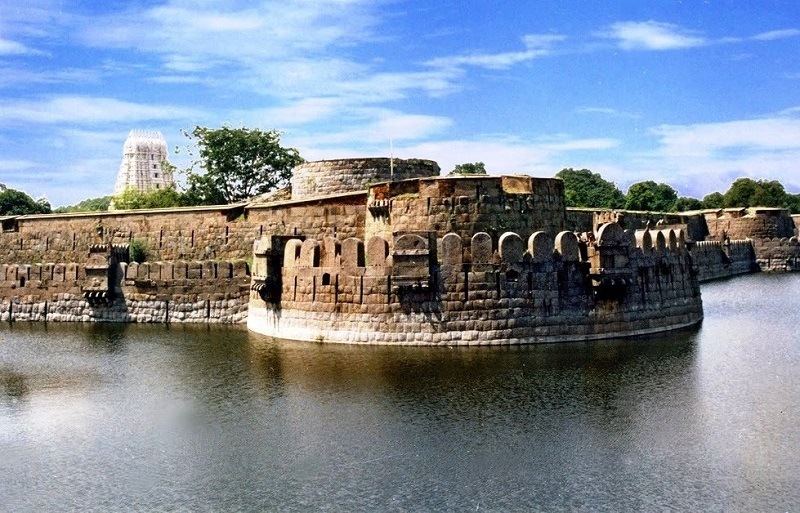 The Jalakanteshwara Temple inside Vellore fort is a fine example of Vijayanagaram Architecture. The temple has exquisite carvings on its gopuram (tower), richly carved stone pillars, large wooden gates and stunning monoliths and sculptures. The Gopuram of the tower is over 100 ft. in height. The temple also has a Mandapam, with the hall supported by carved stone pillars of dragons, horses and Yalis.
Vellore Fort was built by Chinna Bommi Reddy and Thimma Reddy Nayak. It spreads over an area of 133 acres (0.54 km2) and is located at an altitude of 220 m (720 ft) within a broken mountain range. The fort is surrounded by a moat where once 10,000 crocodiles swarmed which was once used as an additional line of defence in the case of an invasion.
0 Comments