Palm Leaf Work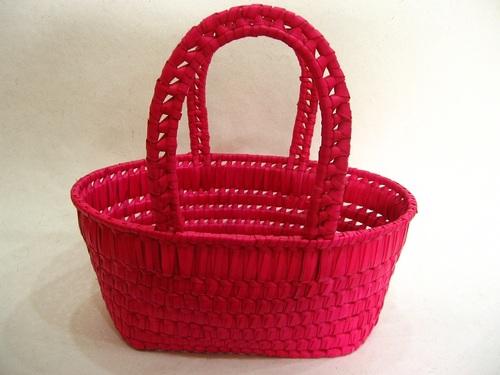 Palm leaf boxes, hand fans, toys and rattles have been made by artisans from the Coromandel coast fishing town of Pulicat from the time of East India Company. Chennai also has the palm leaf work craft flourishing for weaving baskets and containers.

Men bring the palm leaves home, where its dried and stalk is removed. Women remove the midrib and make spilts, which are used to weave all these products.

Production places : Pulicat ( Tiruvallur district), Vellore ( Vellore district), Tiruvannamalai ( Tiruvannamalai district), Thirupullani, Sekharnagar ( Ramanathapuram District)

Products: Wastepaper baskets, Flower baskets, Shopping baskets, Trays, Christmas decorations, Rattles, Hand fans, Pouches, Traditional baskets.

Tools: Crude Knife, Sickle-shaped flat blade.
0 Comments